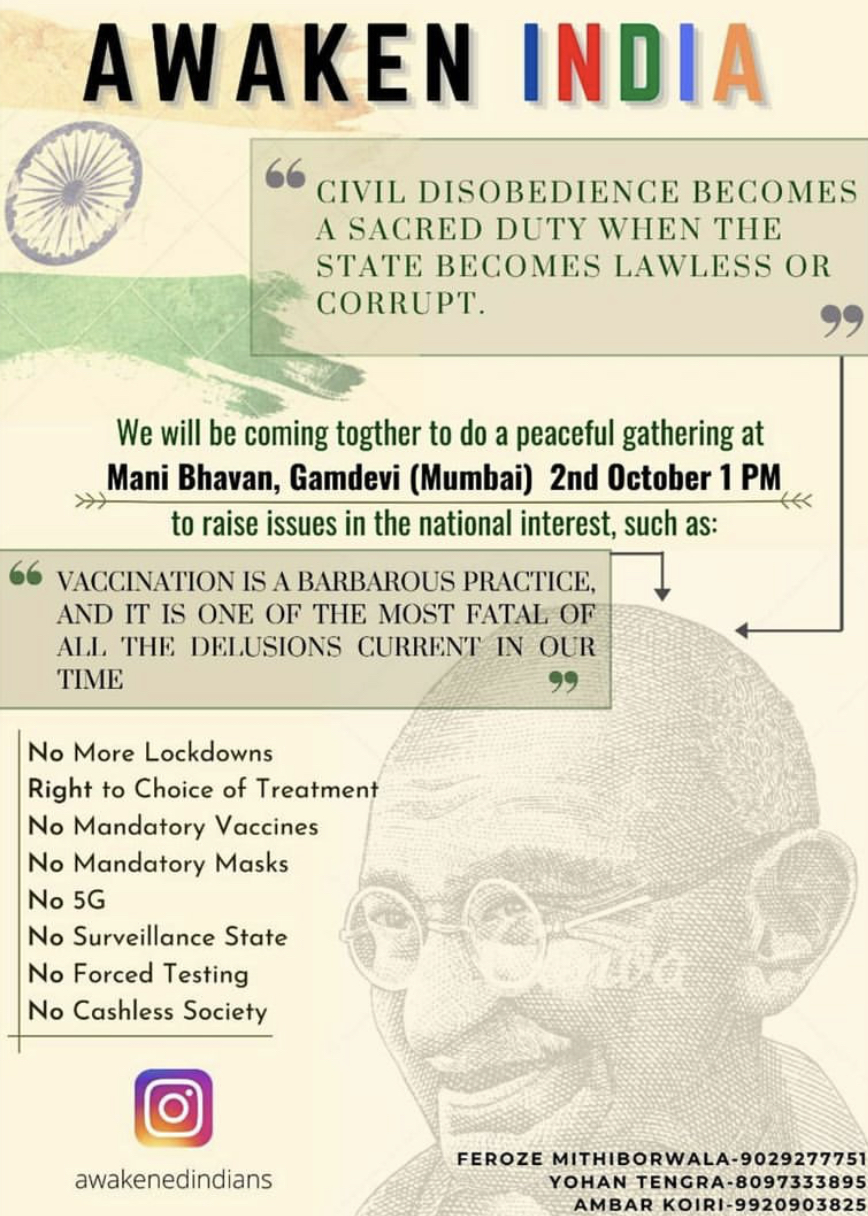 2nd October, 2020: "On Friday morning, hundreds of anti-mask activists gathered at the Marine Drive in Mumbai to raise their voice against the government's rule that makes it mandatory to wear masks in open public spaces.
The protestors questioned the mandatory mask-and-vaccine policy. They demanded that the government should end the lockdown. According to the protestors, they have the right to choose the treatment they want to get, and there should be no compulsion on them to get tested for the Covid-19 infection in any case.
The protest was supposed to occur at the Gandhi statue opposite Mantralaya at 11 am, but it was shifted to Marine Drive when police took away their banners and were forced to leave. 23-year-old activist Yohan Tengra said that people are facing breathing problems because of the masks. "We are not against people wearing masks, but it should not be forced upon them," he added…..
One of the protestors that were raising voice against the mandatory mask order was Feroze Mithiborwala. He is researching the alleged New World Order for more than 23 years… he believes that the fear that is being created around Covid-19 is only to put money in the pockets of big pharma and tech companies…
He alleged that N95 masks are a 'sham' and only create a placebo effect. In reality, according to him, wearing a mask is more dangerous as the person will breathe back Carbon Dioxide captured within the masks. He said, "If people feel they are safe wearing masks, then please do. But others who don't feel comfortable, it shouldn't be forced upon them."
– via OP India