1) In Satish Prakash Jaiswal versus state of maharastra case judgement in high court of Mumbai in
Para 3 – Sections under disaster management act are bailable
2) In Dr Santosh Kumar Patel versus state of Chattisgarh case no 2020 SCC Online Chh 141- FIR under section 188 of IPC and Sec 56 of Disaster Management act by police is not maintainable. FIR and investigation illegal.
3) In supreme court of india suo moto writ petition 2021 SCC online SC 376 – Supreme court directed police to avoid arrest of accused and in offenses punishable upto 7 years, conduct investigation by issuing notice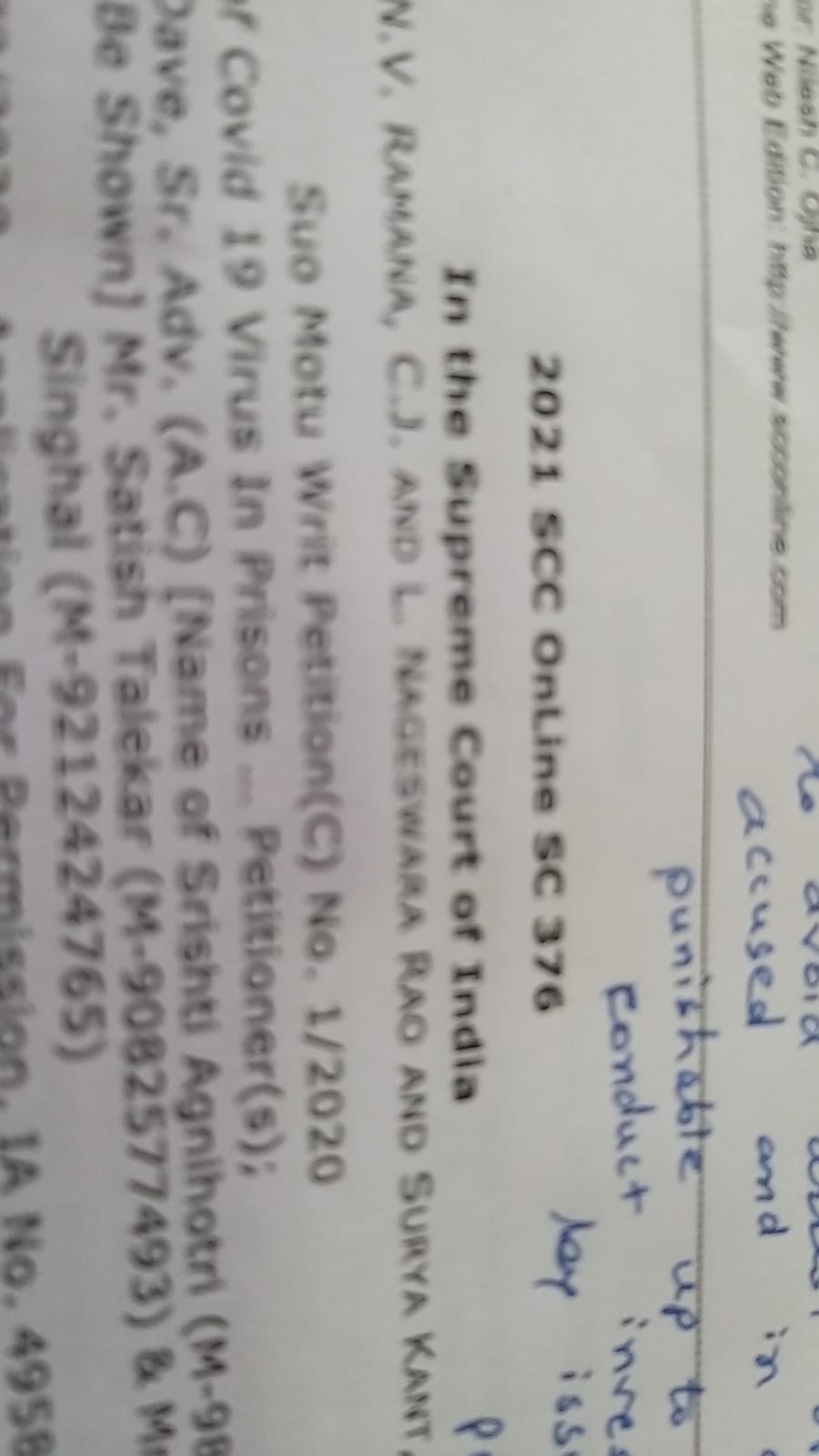 4) In supreme court case of Munawar vs sate of MP
2021 3 supreme court case 712 –
If guidelines of SC in Arnesh Kumar case are not followed and instead of investigation by issuing notice, if the police officer arrests accused then he should be released on bail.
5) Para 80 bail matter should be heard by the Judges by keeping all the cases in hand.
6) 2,50,000 compensation for not giving bail in Police station in bailable offence